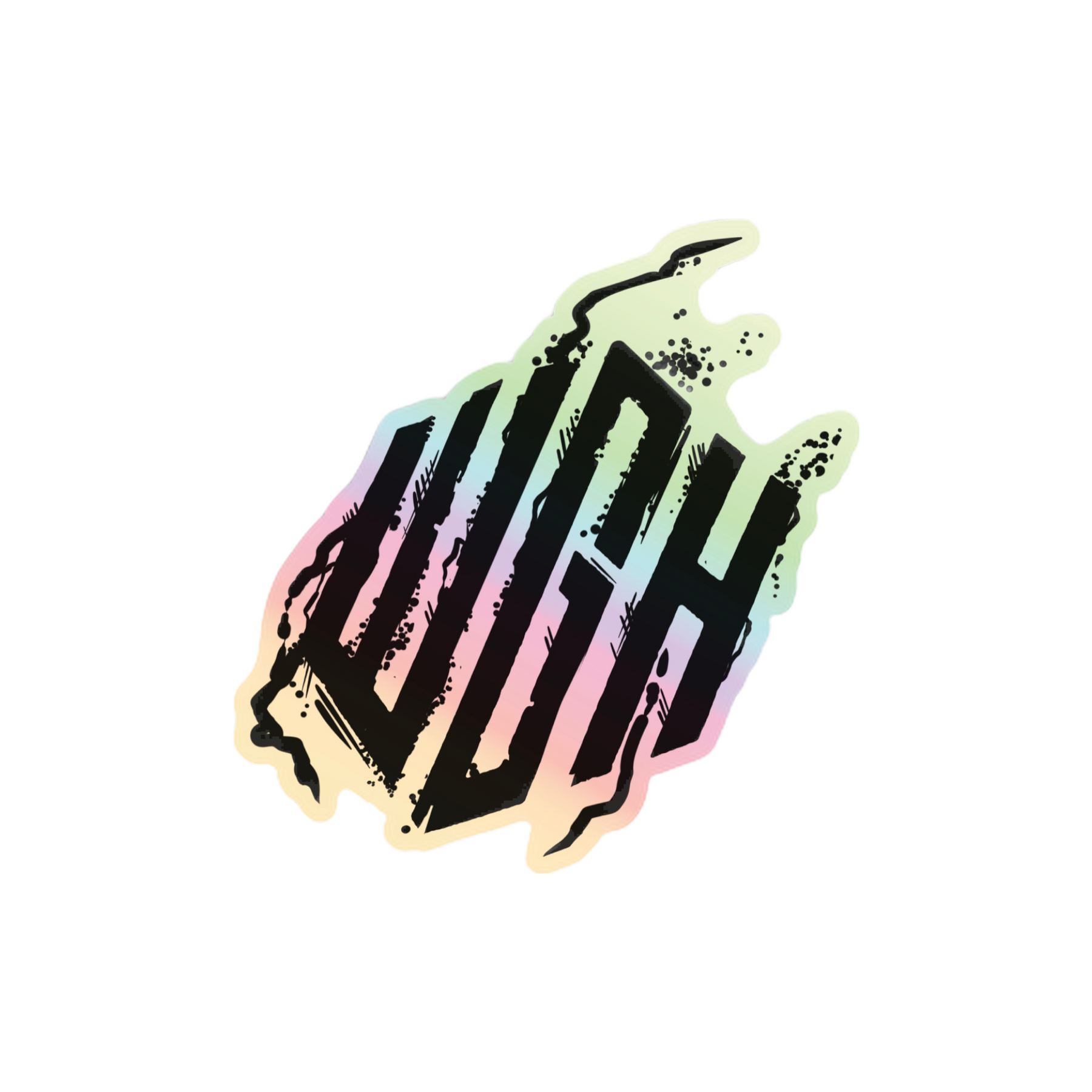 Decals and Stickers
"Bleed For It" we go home Holographic Sticker
Custom cut and high quality We Go Home sticker. Looks great on gun cases, computers, cars, anything it will stick to. They are coated with a protective laminate that makes them resistant to fading, scratching, tearing, and water.
3 X 3" Holographic sticker, F

eaturing the WGH logo 
The meaning behind the "bleed for it" WGH logo is a lot people want the crown, but they're not willing to bleed for it. You gotta put in the work if you want the reward! BLEED FOR IT!